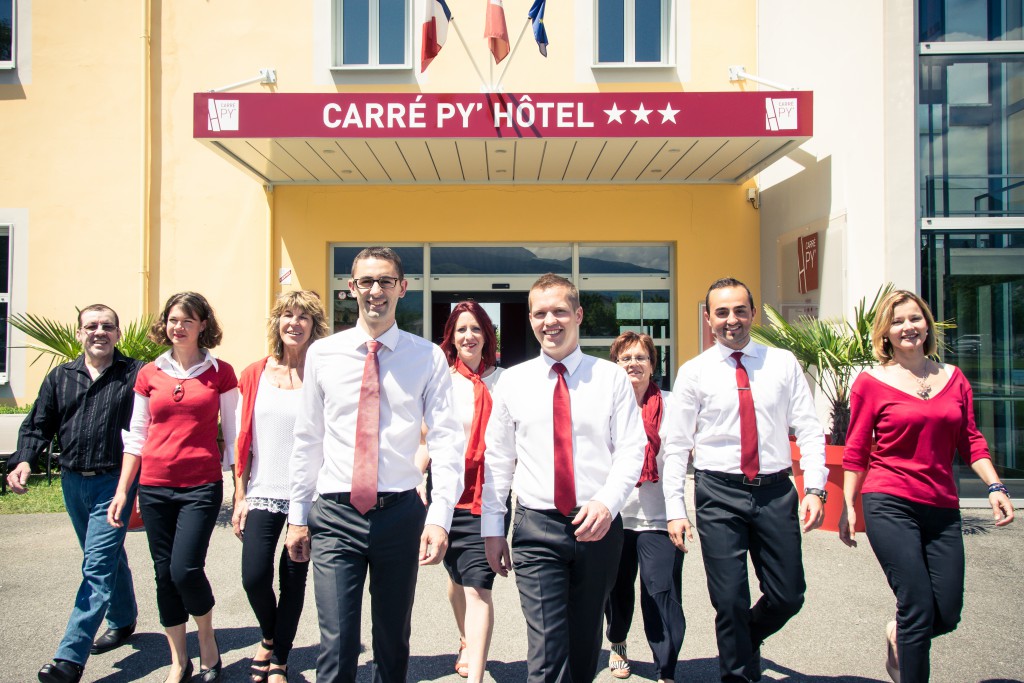 Clement J. and Frederic, Joint Managers of Carré Py' Hotel *** make every effort to revitalize and preserve the quality of services offered within the structure.
Melanie Assistant of direction oversees the operational services.
Clement C. recommends designs and builds your business events. Its monitoring and field presence on the day of your event will guarantee our commitments.
Aurélie, receptionist and native of Grand Tourmalet,
Audrey, receptionist and our eco-emblem.
Françoise and Nadine ensure cleanliness in all areas.
Pascal, Technician helps keep the hotel in perfect condition and watches over your nights.
With this great team, Carré Py' Hotel *** is preparing a bright future!